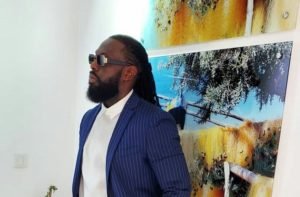 Timaya is, no doubt, a household name in the Nigerian music industry. His musical career got a brighter spark in 2005. After quitting Eedris Abdulkareem's Hiphop group as a backup vocalist, he released his debut single – Dem Mama, which became an instant hit the same year. 
In 2007, Timaya released his debut album – True Story. The album consists of hit singles such as "Dem Mama", "Ogologomma" and "Honey na Money". And that was the beginning of a mouthwatering career.
Timaya's rise in the industry remains a reference point to many upcoming artistes who look up to him as a role model. His fan base has grown tremendously since then. However, not many of his core followers know much about the former 'Plantain Boy'. We bring you five things you may not know about Timaya.
1. Timaya was a gigolo 
Many people know the story of Timaya being a plantain seller. In fact, his early life inspired the single 'Plantain Boy' which turned out to be a hit jam in 2014. 
Having gone through a lot before his breakthrough in 2005, the Egberi Papa 1 of Bayelsa, as he's fondly called, revealed that his music "represents a struggle and quest for a change in life."
Read: I need a wife – Rema
However, most of Timaya's followers today do not know what his early life meant. Aside from selling plantain, not many know that the renowned singer, in the quest to fulfill his ambition as a musician, was a gigolo. 
In an interview with Vanguard, the Bayelsan born superstar revealed how he lived with an older woman in Port Harcourt after he was thrown out by his landlord. According to him, living with the woman was not easy as he was handed rules he must keep. On top of that, the woman slept with him at will whether he was tired or not. 
2. Street life and the making of Timaya
Most parents would probably label Timaya as a stubborn child, but he simply fell in love with the street life. That definitely changed his life for good.
According to him, he never imagined himself "sitting down at a spot and monitoring other person's money". His father wanted him to take after him as a banker. Timaya had other ideas! He loved entertainment and was never ready to compromise his passion for anything else.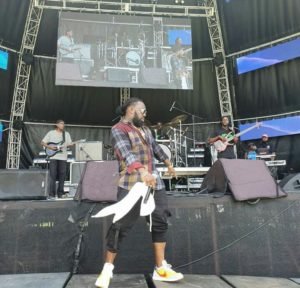 The Egberi Papa 1 of Bayelsa was arrogant in pursuing his dreams. As a 14-year-old boy, he had fun living "wild on the streets". For the streets he traded his home. Timaya, who's the CEO of Dem Mama Records, once recounted how the street changed his life.
Having been so inclined to the streets, his mother orchestrated a plan to take him out of the hood. This plan was to send the young Timaya to Lagos to live with his elder sister. The plan did work. 
Timaya found himself in Lagos where he attended Ikeja Grammar School. The Dem Mama Records boss did acknowledge that the school did "turn out to change his destiny". However, after graduating from the institution, he returned to the streets to hustle until fortune smiled at him. He found out he was made for the stars after dashing out 5000 CDs  to those who cared to listen to his jam, in the streets of Lagos. 
3. How much does Timaya spend on cars?
Timaya's first car was a gift well earned. According to him, Danco Music called to gift him with a rover car as a gratitude for his first album well sold. Since then, the Dem Mama crooner has gone on to cruise some super rides. But just how much does he spend on cars? 
It is common knowledge that most musicians, if not all, love posh cars. Timaya is no exception. Belonging to his garage are exotic cars ranging from Bentley, G Wagon, Lexus SUV, BMW, Toyota Camry and many more.
Prior to 2019, Timaya spent over N202m on a few cars. Here's a rundown of some of his most expensive acquisitions:
Bentley Continental GT 2017 model worth $240,300

Range Rover Sport 2013 model worth $87,000
Range Rover Sport 2015 model worth $93,000
2013 Bentley Continental GT worth $102,000
However, this is 2020, Timaya has significantly upgraded his garage with a fleet of stylish and exotic cars. More recently, he was pictured stepping out of a Porsche 911 Carrera worth at least $112,000. That is a whooping $43m in today's market. Lamborghini Gallardo worth $212,106 is also not missing from his garage. 
Read: Talking music promotion with Francis Onyema
It is safe to say Timaya loves cars just as he loved the streets. I'm sure he must have lost count of how many cars he's acquired since his rise to stardom. 
4. How much is Timaya worth? 
While Timaya's net worth is estimated to be in the region of 5 to 10 Billion Naira, what fans may not know is exactly how much it costs to get the 'Born to Win' crooner to perform at events. 
Making All Africa's top 10 richest Nigerian musicians list, it was revealed that it costs at least N8m to get Timaya to perform at occasions as at 2019.