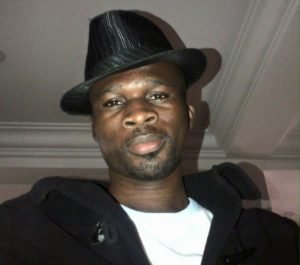 Off the Street Music caught up with Dr Magic, a programmer, recording and performing artist. In a brief interview, Dr Magic bares his mind about his music career. He also talked up his recent single – 'Sinful Ways' as well as his upcoming album. Read the excerpt of the interview below:
Q: For those who may not know you, who's Dr Magic?
Thank you. 
I'm Akinyemi Mathew, professionally known as Dr Magic. I hail from Lagos Island, Lagos State. I'm an artiste and a programmer. 
I started music professionally in 2007. My debut single was "Make no Noise". Since then, I've recorded 8 more tracks. "Africa would be Great Again" and "Ogblen Tó (You are Spoiled)" were both recorded in 2010. That was followed by "Wole Wole" which was released in 2011. I've recorded other works since then. However, last month, I released my latest single – "Sinful Ways". The music is now available in all digital stores. 
"Sinful Ways" is one music I was very passionate to record because it defines the very essence of my music. Basically, I see music as an opportunity to send important messages when it matters. Now that the music is out, I am relieved that I was able to pass an important message across to everyone in the society. 
Q: Tell us more about your background as a programmer. What inspired you to do music?
I attended Wisford Institute of Logistics and Aviation where I obtained an Ordinary National Diploma in Computer Science. Then I proceeded to obtain a Diploma in Website Development in Dataskills Computer School. Thereafter, my love for computing grew, so I enrolled for Web App Development at Metropolitan City Institute where I was awarded certified web app developer. I proceeded for higher courses in programming instead of pursuing a degree at the university when I discovered our educational system is nothing to write home about. So, I opted for Mobile App Development and that set me on the journey of programming.
Download Dr Magic's Sinful Ways 
In actual fact, music was born before programming. I'm one of many artists who started singing as a chorister. Meanwhile, I would say that I kind of self-discovered my talent as a singer. 
While growing up, I loved making a remix out of every new song I listened to. I also discovered I could do anything with music, my style is magical because I can't predict what style I'll be singing next. I'm that gifted. You can't take me out of music no matter how tempting your offer is. It is a part of me. 
Q: 'Sinful Ways' is an exceptional work. What inspired this music? 
Like I stated earlier, 'Sinful Ways' was one music I had to record. This was due to an unpleasant experience I had. The experience of seeing a Pastor sleep with a married woman inspired this music. 
Aside from that, people kill easily for money these days. The moral and cultural decline in our society is alarming. The crave for excessive pleasure is making people lose their minds. 
The pastors and religious leaders have failed to lead the flock of Christ aright. People need to serve God not man, not pastor. People need to fear God, not man or Pastor. I wrote this song with pain in my heart.  
I hope it goes a long way in reawakening our consciousness to moral values that builds a harmonious and prosperous society. 
Q: Having recorded your first single in 2007, when should your fans expect your debut album?
Speaking of when my album would be out, I have a well structured plan to achieve that purpose in the near future. As a matter of fact, I am working hard to ensure that the album drops next year unfailingly.
As an unsigned artiste, it has not been easy combining studying with music production but God keeps me going. Also, patience, practice, and perseverance have been my code of conduct. I call it the Super P's. I'm patiently building. I understand it takes quality music production to push any aspiring artiste to the limelight. So, I'm taking my time. I hope that the fans out there will have an album to remember when it finally drops.