Since we started our free music promotions a couple of weeks ago, I have been able to interact with a few upcoming artists. Many of them are talented youngsters who have good musical works out there. Great works! But these upcoming stars are largely unknown. Their fan base is nothing to write home about despite being in the 'game's for a couple of years. Unfortunately, they are not pushing through with promotions the right way. 
What I understand is that many have not spent time to reflect on or ask: how can I promote my music in Nigerian music industry? How do I get my song to go viral? 
An upcoming artist getting his song to go viral is much a difficult task. It is quite difficult in Naija's music industry that is now very competitive. What happens if an artist doesn't know what to do in terms of music promotions? Your guess is as good as mine.
The truth is there are good upcoming artists out there. There are many of them that, if woken up from sleep, will deliver solid freestyles back to back. Yet, most are struggling to get the attention they deserve. Is it a question of these budding stars not rightly catching up with promotions? Yes, it absolutely is. Even if it is a question of low budget, knowing what to do implies that little money put into promo counts greatly. 
Meanwhile, one anomaly I've observed is that artists manage to upload their singles to a few blogs in the name of music promotion and disappear from the scene. After that, they go to sleep. There aren't any further hypes or interviews. Of course, media hosts are probably willing to grant interviews to fairly known artists. Which makes it a complex one. So, how does a Naija upcoming star climb up the ladder of Nigerian music industry to the top?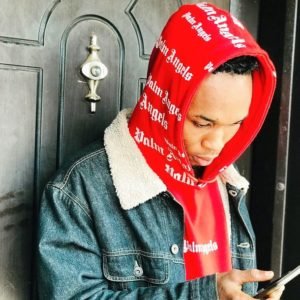 Like I pointed out earlier, some artists have been in the game for several years without any commensurate fan base. Their social media followership is poor. They simply do not know what to do to boost their fan base. Most of these artists use social media just like any other user. No promotions whatsoever. 
The truth is, aside from an artist making good music, staying in the news, for the right reasons, is a guarantee to making himself more popular. A breakthrough in the Nigerian music industry is largely tied to how popular an artist is.
While 'staying in the news' is vital, the most potent strategy to push an artist to the limelight is branding. Up and coming artists often focus on pushing out their music without branding the man behind the music. It is one mistake too costly.
Another mistake is that artists work with promoters who cannot offer any tip to make them better. They only upload the artist's single(s) to their websites and forget about them. There is no hype or consistent social media push to make them popular.
Interestingly, this is what we do better. We do not just upload your singles to our website, we work with you to push out your songs to the right audience. We are currently doing that with the artists we are marketing for free. We'll not hold back sharing tips with any upcoming artist on how to become popular. It is one job we've chosen to do with all honesty and support.