Finding a record label in Nigeria can be a challenging process, but with the right approach and strategy, you can increase your chances of securing a deal.
Before attempting to secure any deal with a record label, it is crucial to understand what record labels are and the benefits of getting signed by one as an artist.
However, does an artist require the expertise and structure of the record label to succeed in today's music industry? These are a few things to keep in mind as we explore the roles of record labels in modern music marketing.
How record labels operate
To understand what record labels are and the benefits that accrue to the artist working under contract with one, we must see a record label as an institution of resourceful professionals dedicated to the discovery, development and marketing of the artist for the purpose of making profit. It will be realistic enough for an artist to appreciate the fact that record labels are profit-making organizations.
Record labels exploit master recordings and image rights of artist's under contract in return for royalties paid to the artist as specified in the terms of contract but for the purpose of making profit.
So, labels discover the artist, help develop the artist, produce, distribute, sometimes publish, and enforce copyright laws on behalf of the artist with the sole purpose of making profit. This implies that record labels would seldom invest in an artist considered not profitable or investable.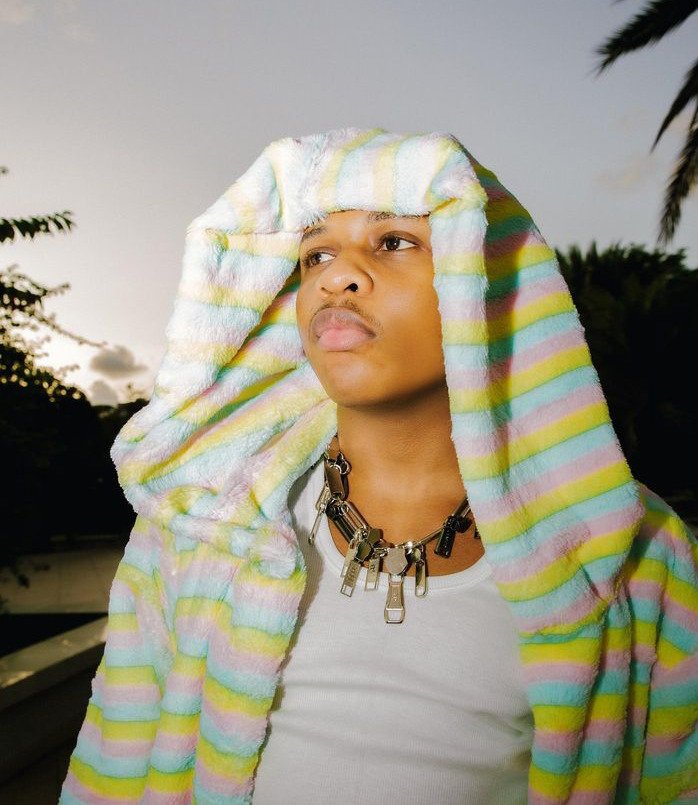 For artists whose drive and focus is to secure a recording deal with top record labels in Nigeria, I often advise to focus on passing the 'test of investability' before writing the A&Rs of major record labels for any deal whatsoever.
It'll be a sheer waste of time contacting these A&Rs if the artist has no convincing statistics to show that the artist has gone on to reach crucial milestones as an independent artist.
In other words, releasing and promoting music, artist popularity building and branding should remain the key focus of an artist seeking a label attention. As an artist, do not throw all your energy at finding a record label believing that the label will come in to do these things for you.
For artist management and music promotion inquiries, reach us on WhatsApp +2349073423257
Surely, record labels oversee the responsibilities of music production, music marketing and brand promotion, it is more convincing sending your demos to them with statistics and milestones reached of independently released albums.
It is quite exceptional pitching a record label with breakdown of streams and milestones reached on Apple Music, Spotify, YouTube, etc; statistics of social media engagements on TikTok, Facebook and Instagram; noteworthy press releases covering the artist.
Being able to showcase detailed stats while pitching for a recording deal, like we have pointed out above, is the true 'prove of investability'.
Artists must set and actualize these targets to better brighten their chances of securing a recording contract. Labels are paying close attention to everything else aside from the potential to sing or rap.
Benefits of a record label in Nigeria to an artist
In today's music world, there are a few who will kick against working with major record labels especially given certain contract terms.
The emphasis has always been about major record labels taking a significant percentage of the revenues accruing through the artist's works. For example, the average major label contract sees artists receiving 15% of earnings from a release.
Meanwhile, regardless what the terms of contract could be, artists stand to benefit from a label's financial clout and marketing network.
The truth is that major record labels have well established structures to market and promote any artist. They have well experienced hands to help out with the ever daunting task of music marketing. And yes! They know the best industry professionals to connect with in order to establish an artist globally. This makes working with top record labels very attractive.
However, the question has always been whether artists need record labels to be successful or not. This debate obviously has been fueled by the advancement in technology of digital music streaming and social networking platforms.
Check out recommended Spotify Afrobeat playlist 👇
With potentially 616.2m music streaming subscribers, more than $16.9bn generated in revenue as at January, 2022, according to Statista, artists have benefited from indeed exponential digital growth.
Independent artists have increasingly benefited from the direct access to digital music distribution companies in order to monetize and distribute their works.
Distrokid, TuneCore, CD Baby, OneRPM and a host of other do-it-yourself music distribution companies have provided artists the leverage to navigate the complex network of music distributors. Hence, independent artists could put out their works, to a targeted audience, without the need of a major record label.
Aside from the independent monetization and distribution of an artist's works, social networking giants like Facebook, Instagram, TikTok, YouTube, etc have also played crucial roles in the way artists connect with fans. With a snap of the finger, artists could reach millions of fans on these platforms. These social networking platforms have increasingly boosted the artist brand and musical successes of most independent artists in recent years.
However, whatever the arguments for or against record labels are, it is important to note that record labels are a very important structure of the modern music industry.
This is due to their network of professionals with the capacity to establish any artist globally. Artists seeking label attention must do so diligently by investing in themselves first.
How to find a record label in Nigeria
1. Develop your talent: Before you start approaching record labels, it's essential to hone your skills and development your talent as an artist. Take the time to improve your vocal abilities, songwriting skills, and overall performance. This will help you stand out and impress potential record labels.
2. Release and promote music professionally: Releasing and promoting music professionally, whether it's an original song or a cover of popular songs, is indeed a crucial step towards catching the attention of record labels. It's a process that involves strategic planning, effective marketing, and showcasing talent to create a strong foundation for success.
When it comes to attracting the attention of record labels, milestones and achievements are important. This can include reaching significant streaming numbers, charting on music platforms, or receiving positive reviews from reputable music blogs or critics. These milestones demonstrate the artist's potential and marketability, which can be persuasive to record labels looking for artists with a proven track record.
3 Build a strong online presence: In order to attract a record label in Nigeria, having a strong online presence is crucial for artists. Create accounts on popular social media platforms like Instagram, Twitter, and Facebook. Share your music, performances, and engaging content regularly to attract a fanbase and showcase your talent to a wider audience.
4. Produce high-quality music: Invest in professional music production to ensure that your songs are of high quality. Consider working with experienced producers who can help you refine your sound and create a unique identity. The quality of your music will play a significant role in attracting the attention of record labels.
5. Create a professional press kit: A press kit is a package that provides essential information about you as an artist. Include a professionally written biography, high-resolution promotional photos, samples of your music, and any notable achievements or accolades you have received. Your press kit should reflect your brand and highlight your strengths.
6. Research Nigerian record labels: Take the time to research various record labels in Nigeria. Look for labels that align with your musical style and genre. Consider the artists they have signed in the past and the success they have achieved. Make a list of the labels that seem like a good fit for your music.
7.  Prepare a compelling pitch: Once you have accomplished significant milestones as an independent artist, it's time to reach out to record labels. Craft a compelling pitch that showcases your achievements, unique selling points, and why you believe the specific record label would be a good fit for your career. Tailor your pitch to each label individually to show your research and genuine interest.
9. Contact A&Rs and submit your materials: To get signed by a record label in Nigeria, locate the contact information of the A&R (Artists and Repertoire) departments of the record labels on your list. Send a personalized email or physical package containing your press kit, music samples, and a concise, well-written cover letter. Make sure your materials are presented professionally and stand out from the competition.
10 Work with an artist manager: Securing a record label for an artist is a crucial step in their career, as it provides the necessary resources and support to elevate their music to a wider audience.
However, in order to effectively navigate the complex music industry and secure opportunities for the artist, it is essential to work with an experienced artist manager.
An artist manager serves as a bridge between the artist and the record label, acting as their advocate and representative. They possess a deep understanding of the music industry, including its trends, dynamics, and key players.
This knowledge enables them to identify suitable record labels that align with the artist's musical style, vision, and career goals. They can help artists find the right label that will appreciate their unique talent and provide the necessary resources for their success.
One of the key roles of an artist manager is to leverage their industry contacts and relationships to create opportunities for the artist. They have a network of contacts that includes record label executives, A&R representatives, music producers, promoters, and other professionals in the industry. Learn more how to find a resourceful artist manager.
11. Focus on independent success: It's crucial to achieve some milestones as an independent artist before approaching record labels. Focus on building a solid fanbase, generating streams and downloads, performing at notable venues or events, and receiving positive press coverage. These achievements will demonstrate your marketability and make you more appealing to record labels.
11. Follow up and be persistent: Record labels receive numerous submissions, so it's essential to follow up on your initial contact. Send a polite follow-up email or make a phone call to inquire about the status of your submission. Persistence can demonstrate your dedication and commitment to your music career.
Remember, finding a record label is a highly competitive process, and rejection is common. Don't be discouraged by setbacks and continue to improve your craft. Focus on building your skills, growing your fanbase, and creating outstanding music. A record deal may be just around the corner with the right combination of talent, perseverance, and opportunity.
READ ALSO
Music Publishing 101 – How to Monetize Music for Radio Airplays
Six Best Strategies of Music Promotion in Nigeria
TikTok Music Promotion Strategy: 8 Steps to Going Viral on TikTok
Asake Biography, net worth and facts about Mr Money with the Vibe