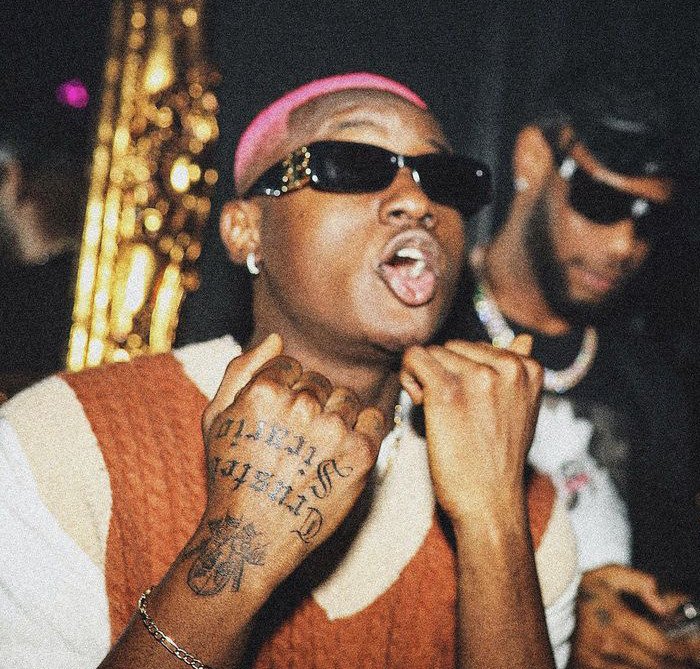 Artist Profile Verification – Having a verified artist profile is crucial for musicians looking to succeed and make a mark in the digital streaming world.
Platforms like Spotify, Apple Music, and Deezer offer valuable streaming statistics and provide opportunities for artists to showcase their talent at various events.
As an artist, it's essential to know where your biggest fans are located, allowing you to leverage this information to pitch your music to event organizers in those areas.
By creating and verifying your artist account on these streaming services, you gain access to important insights and data that can greatly impact your career.
Verified profiles offer detailed streaming statistics, such as the number of plays, audience demographics, and geographic locations of your listeners.
This information allows you to understand your fanbase better, identify key markets, and tailor your promotional efforts accordingly.
Furthermore, verified artist profiles carry a sense of credibility and authenticity. They help distinguish you from other aspiring musicians and provide reassurance to industry professionals and potential collaborators.
For artist management and music promotion inquiries, reach us on WhatsApp +2349073423257
When event organizers are scouting for talent, they often prioritize verified artists who have proven their popularity and commitment to their craft. Having a verified profile significantly increases your chances of being hired to perform at events, gaining exposure, and expanding your fanbase.
It's important not to underestimate the value of artist profile verification on streaming platforms like Spotify, Apple Music, and Deezer.
These platforms offer unparalleled reach and visibility, allowing you to connect with millions of music enthusiasts worldwide.
By taking the necessary steps to create and verify your artist profile, you open doors to opportunities, valuable insights, and potential career breakthroughs.
Don't miss out on harnessing the power of verification—it's a vital tool for success in today's competitive music industry.
The importance of artist profile verification
1. Access to Important Streaming Statistics:
By having a verified artist profile, you gain access to vital streaming statistics and data that provide valuable insights into your music's performance. You can analyze information such as the number of plays, listener demographics, geographic locations of your fans, and even detailed playlist data. Understanding these statistics allows you to identify trends, target your promotional efforts, and make informed decisions about your music career.
2. Increased Chances of Event Bookings:
A verified artist profile can significantly increase your chances of being hired to perform at events, concerts, and festivals. Event organizers often rely on streaming platforms to discover talented artists and gauge their popularity. When you have a verified profile, it adds credibility to your music and demonstrates your commitment as a professional artist. This verification badge serves as a mark of authenticity, making you more appealing to event organizers and increasing your opportunities for live performances.
3. Enhanced Artist Branding and Visibility:
Verification adds a touch of professionalism to your artist profile. It distinguishes your official account from imitations or fan pages, reinforcing your authenticity as an artist. Verified profiles are also more likely to appear in search results and suggested playlists, increasing your visibility and reaching a broader audience. This improved exposure can help you gain new fans, grow your fanbase, and ultimately attract more listeners to your music.
4. Exclusive Features and Customization:
Many music streaming platforms offer exclusive features and customization options for verified artists. For example, on Spotify, you can customize your artist profile with header images, artist playlists, and even a biography section. Apple Music provides the "Connect" feature, allowing artists to directly engage with their fans by sharing exclusive content, updates, and behind-the-scenes glimpses. These unique features help you establish a deeper connection with your audience and create a memorable artist brand.
5. Protection Against Impersonation:
Verification offers protection against impersonation and ensures that fans can easily find and support the real you. By obtaining the verified badge, you reduce the risk of others misusing your name or stealing your content. It allows you to maintain control over your artistic identity, preventing confusion among your fanbase and maintaining a consistent brand presence across platforms.
How do I register as a verified artist?
To register as a verified artist and gain access to your artist profile on digital streaming platforms such as Apple Music or Spotify, follow these step-by-step instructions:
1. Create High-Quality Music: Ensure that you have professionally recorded and mastered music that is ready for release. This includes having high-quality recordings, properly mixed and mastered tracks, and well-designed album artwork.
2. Choose a Digital Distribution Service: Select a digital distribution service that will help you get your music onto streaming platforms. Some popular options include TuneCore, DistroKid, CD Baby, and Ditto Music. Research and compare the services to find the one that suits your needs.
3. Sign Up with the Distribution Service: Visit the website of your chosen music distribution company and sign up for an account. You will need to provide your personal information and agree to their terms and conditions.
4. Upload Your Music: Once you have created an account, you will be prompted to upload your music. Follow the instructions provided by the distribution service to upload your tracks, album artwork, and any additional information required. We've got a dedicated article on how to distribute and monetize music like a pro and get paid for streams and buys online.
5. Provide Artist Information: Along with your music, you will be asked to provide information about yourself as an artist. This may include your biography, press photos, social media links, and contact details. Fill out these details accurately and professionally.
6. Choose the Digital Platforms: During the distribution process, you will have the opportunity to select the digital streaming platforms where you want your music to be available. Choose the platforms you prefer, such as Spotify, Apple Music, Deezer, and Boomplay. Usually, TuneCore distributes to over 150 digital streaming platforms. You might consider working with them.
7. Submit for Distribution: Review all the information you have provided and ensure everything is accurate. Once you are satisfied, submit your music for distribution through the platform. Some services may charge a fee for distribution, so be prepared for that.
8. Await Verification: After submitting your music, it will typically take some time for it to be processed and delivered to the streaming platforms. The duration may vary depending on the distribution service, but it can take anywhere from a few days to several weeks.
9. Claim and Verify Your Artist Profile: Once your music is available on the streaming platforms, search for your artist name or the name of your release. Once you find your music, look for a link or option to claim your artist profile. Follow the instructions provided to verify your identity as an artist.
10. Complete the Verification Process: The verification process may vary slightly depending on the streaming platform, but typically, you will be required to provide additional information to prove your identity as the artist. This may include linking your social media accounts, providing additional artist information, or verifying your email address.
11. Await Confirmation: After completing the verification process, wait for confirmation from the streaming platform. This confirmation may come in the form of an email or a notification within the artist portal of the platform. Once confirmed, you will have access to your verified artist profile.
Remember, the process may differ slightly among different streaming platforms and distribution services. It's essential to carefully read and follow the instructions provided by the specific service you choose.
In conclusion, artist profile verification on music streaming platforms like Spotify, Apple Music, and Deezer holds immense value for artists. It grants access to important streaming statistics, increases the chances of event bookings, enhances branding and visibility, provides exclusive features, and offers protection against impersonation. As an artist, recognizing and embracing the importance of verification can significantly contribute to your success in the competitive music industry.