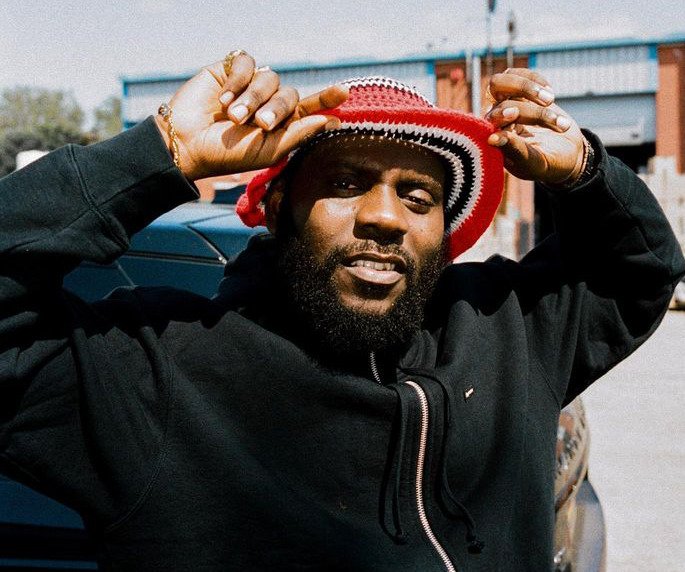 Odumodublvck ambassadorial deal – In a groundbreaking move for the Nigerian music industry, budding rapper Tochukwu Ojogwu, popularly known as Odumodublvck, has landed a coveted ambassadorial deal with the prestigious UK fashion company, Slawn.
The announcement was made on Friday, June 16, marking a significant milestone in the artist's burgeoning career.
Slawn, founded by London-based Nigerian designer Olaolu Slawn, has gained a reputation for its fusion of Nigerian and British aesthetics, delivering unique and captivating fashion pieces.
Taking to his Twitter account, Odumodublvck excitedly revealed the details of the endorsement deal, which is reportedly worth an impressive £50,000 (equivalent to approximately N47 million).
The financial terms underscore the brand's belief in the rapper's talent and marketability.
The association between Odumodublvck and Slawn was further highlighted through a captivating photoshoot that formed part of Slawn's new campaign, aptly named 'Places and Faces.'
The images showcased the rapper as he confidently modeled the brand's exquisite outfits, seamlessly blending Nigerian and British influences with his unique style and charisma.
Expressing his delight, Odumodublvck took to social media to share the news with his fans and followers.
He wrote;
"Slawn paid me 50 thousand pounds to wear this shirt. brand ambassadorship money."
SLAWN PAID ME 50 THOUSAND POUNDS TO WEAR THIS SHIRT.

BRAND AMBASSADORSHIP MONEY. https://t.co/VWc5zVgx8R

— DOG EAT DOG II (@Odumodublvck_) June 16, 2023
READ ALSO
Artist profile verification: How do I register as a verified artist?
Asake – Work of Art: Album Review
Music Producers in Nigeria: Profiles of 5 Best Afrobeat Producers and their works