Asake – Work of Art – Hold onto your seats and prepare to be transported into a sonic realm unlike any other! Asake's "Work of Art," has arrived to shatter boundaries and redefine the very fabric of the Nigerian music space.
This 14-track masterpiece not only solidifies Asake as one of the industry's ever blossoming "new cats" but catapults him to an unprecedented level of exclusivity and global acclaim.
From the very first note, "Work of Art" grips your senses and takes you on an exhilarating journey through a musical euphoria that knows no bounds.
Asake effortlessly weaves together elements of Afropop, infusing it with a distinct sound that is uniquely his own. His melodic prowess leaves you awe-inspired and craving for more.
One cannot help but be captivated by the richness of Asake's lyrics, even when the language transitions to Nigerian Yoruba.
Tracks like "Olorun," "Awodi," and "2:30" effortlessly bridge the gap between cultures, ensuring that the universal language of music transcends all boundaries.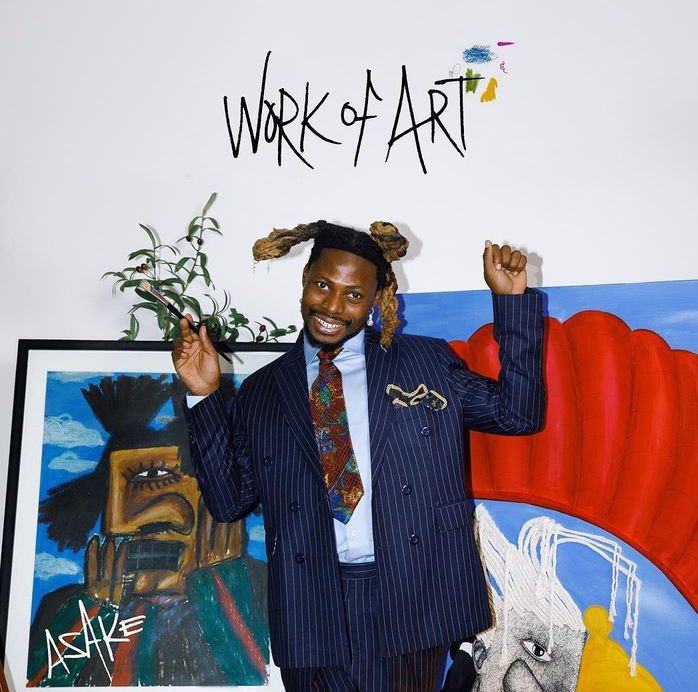 The sheer audacity and mastery with which Asake merges languages is a testament to his artistic brilliance.
And it doesn't stop there. Asake's global appeal is undeniable, as evidenced by the stratospheric success he has achieved.
The domination of the Apple Music "Top 100 Nigeria" chart by all 13 tracks of "Work of Art" is a feat unparalleled in recent memory. The undeniable proof lies in the staggering number of over five million listeners on Spotify who have become devout followers of the Asake brand.
This astounding achievement would not have been possible without the visionary partnership between YBNL, helmed by the legendary Olamide, and Empire Records.
The collaboration has birthed an album that pushes the boundaries of creativity, ignites a fire in the hearts of listeners, and forever etches Asake's name in the annals of Nigerian music history.
"Work of Art" is not just an album; it is a testament to the power of music to transcend borders, unite cultures, and stir the deepest emotions within us all.
Asake has risen like a phoenix from the depths of the Nigerian music scene, taking his rightful place among the greatest musical talents of our time. His unparalleled domination of the industry is a force to be reckoned with, and his star continues to shine brighter with each passing beat.
In a world that often craves novelty and seeks the next big thing, Asake has proven that true artistry knows no boundaries and resonates far beyond the confines of any single genre or region.
Brace yourselves, for Asake's "Work of Art" is an unrivaled testament to the power of music and the boundless talent of one man who has conquered the Nigerian music space with an indomitable spirit and an unparalleled gift.
READ ALSO
Asake Biography, net worth and facts about Mr Money with the Vibe
Asake – Amapiano Ft Olamide, Download MP3
Pre-save Campaign 101 – How to Use this Tool for Music Promotion in 2023