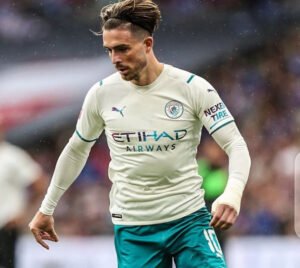 Leicester City Vs Man City – Pep Guardiola has warned that his Manchester City team aren't ready for the start of the season next weekend and that, like last year, they will inevitably begin slowly.
With so many Brazilian and England internationals in his squad, players who reached the Copa America and Euro 2020 finals respectively and who will only return to training this weekend, Guardiola says it is impossible to be match-ready for next Sunday's season opener against Tottenham.
Guardiola said: 'How can we be ready when the players are training three or four sessions? I would love to have the Brazilian guys and the English players. But they finished the season three weeks ago, so they have to rest.
'It's just adapt, adapt, adapt. That's what we did last season when we started a little bit flat in terms of results. But after a while, we were there and started to win. With what I saw today I'm incredibly confident that many good things are going to happen this season.'
However, the former Barcelona and Bayern Munich manager urged the Citizens to be patient stating Jack Grealish: 'He was really good. We just need to provide him and let him express his quality. He didn't come for 25 minutes, he came for five-six years.'
Watch Highlight: Leicester City Vs Man City
READ ALSO 
Man City could sign Cristiano Ronaldo as alternative to Harry Kane
Messi to sign 50% pay-cut contract this week
Chelsea away kit will help Halaand 'feel at home',fans react
'Exceptional' Ben White should be joining a bigger club than Arsenal, claims Danny Mills
Photos: Sergio Aguero gifts Man City staff wristwatches worth N1m each