‌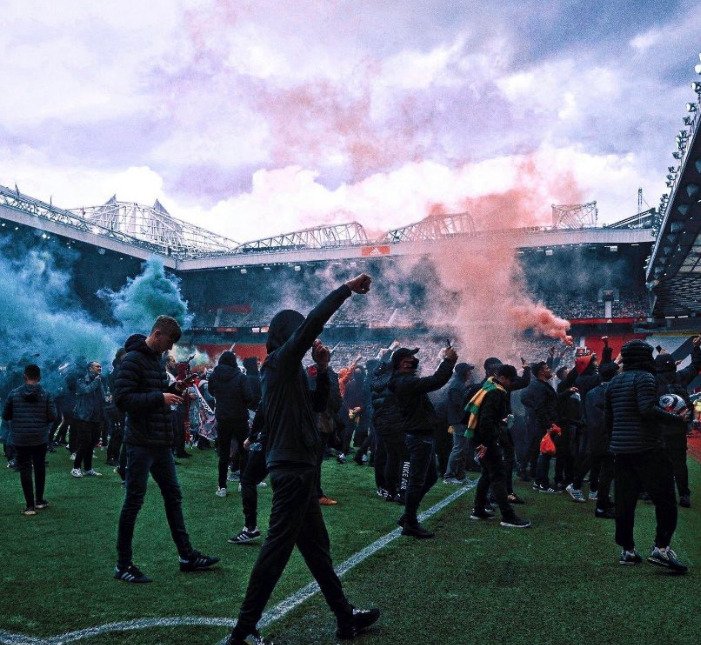 Manchester United are on red alert for a potential protest from supporters ahead of Sunday's crunch clash at home to Liverpool.
Ahead of the corresponding fixture last season United fans broke into Old Trafford, which led to the game being postponed.
As reported by the Daily Star, United are fearful of a repeat of the shocking scenes, with some United fans having used social media to raise awareness of a planned protest.
Before the game in May some fans broke onto the pitch, with others being arrested after clashing with police, while United players were prevented from leaving the Lowry Hotel to get to the stadium for the match.
Daily Mail adds that United are consulting with authorities including Greater Manchester Police to ensure that they have the necessary security in place.
Many supporters protested towards the end of last season against the club's owners, the Glazers, after United were one of the teams that signed up to the ill-fated European Super League.
However, United have struggled for consistency, with the latest frustrating result for Ole Gunnar Solskjaer's side coming on Saturday, when they were beaten 4-2 by Leicester.
Leicester City 4 – 2 Man United. Watch the highlights!
Recommended Music Downloads