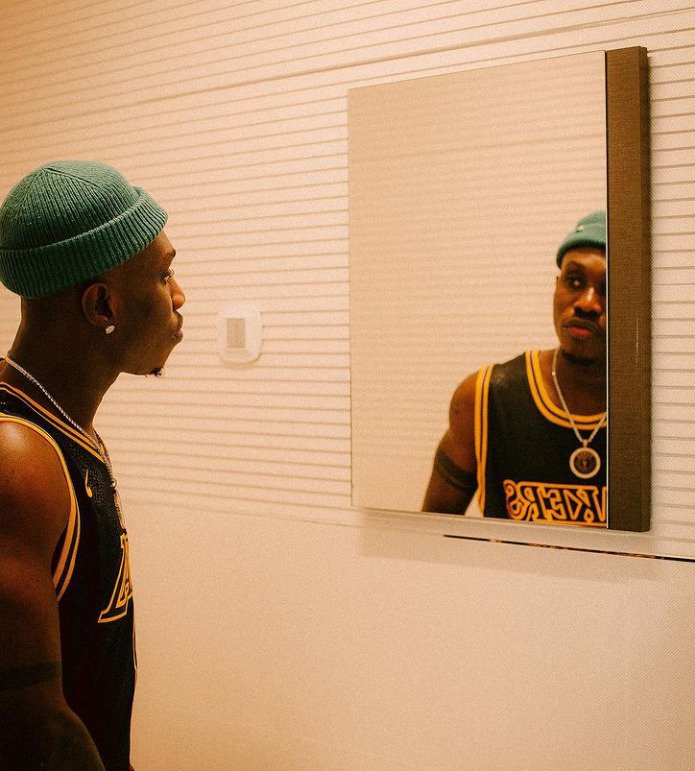 Zlatan – Aleyi MP3 Download;! Zlatan Ibile, the famous Zanku Records boss, has announced the release of his latest single titled – Ale Yi. 
The Alubarika crooner who received the Best Collaboration Award, Best New Act and Song of the Year awards in 2019 at the Afrima Awards held in South Africa, is set to have a hot 2021 with this street jam. 
Ale Yi which literally means 'this night' in Yoruba language suggests the hit was made for the clubs and the streets.
However, the production credits to the hit single goes to Niphkeys, a young hitmaker who is now on the rise in the Nigerian music industry.
Recommended Music Downloads
This song is one of the most unique tunes that most artist would not attempt to do, Zlatan does it effortlessly.
Zlatan – Aleyi MP3 Download and Official Video
 Download Audio
Zlatan – Aleyi Lyrics
Bile
Niphkeys
Kapachumarimarichupako
Astala Astala
oh baby
ah say say
Overthinking no fit solve problem
Better days are coming mawobe (mawobe mawobe)
Ibi Ori ma de a de be (a de be)
Paronu ti ko shey Faaji repete
Say
I can't come and kill myself
Make another man come chop my sweat
Temi to ti ba koni baje
Ebami womo ti ko kin kiss and tell
Toripe se
Aleyi a le, ale Koko ale
Timoti mu moko le (Timoti mu moko le)
Omo tin ba gbamu akigbe o, akigbe o
Ti ko ba shora a sheshe, a sheshe
Se, Aleyi a le, ale Koko ale
Timoti mu moko le
Omo tin ba gbamu akigbe o, akigbe o
Ti ko ba shora a sheshe, a sheshe
Ah, Say Say
Na person wey get money be live thing
If you no get money you be opranu eyan shibinshi
Malo ma fowo wire ma we edd
Aye koju si Netflix iwo shin wa dvd
Say
I can't come and kill myself
Make another man come chop my sweat
Temi to ti ba koni baje
Ebami womo ti ko kin kiss and tell
Toripe se
Aleyi a le, ale Koko ale
Timoti mu moko le (Timoti mu moko le)
Omo tin ba gbamu akigbe o, akigbe o
Ti ko ba shora a sheshe, a sheshe
Se, Aleyi a le, ale Koko ale
Timoti mu moko le
Omo tin ba gbamu akigbe o, akigbe o
Ti ko ba shora a sheshe, a sheshe
Timmy J on the track