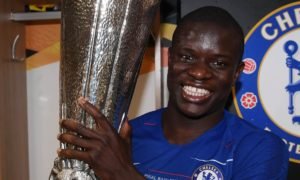 Chelsea had revived hopes of winning the 2020/21 English Premier League title with a 0-3 win against a struggling Burnley side hardly going unnoticed. 
Frank Lampard's young side were dominant from start to finish with new boys Hakim Ziyech and Werner finding the back of the net. Club legend, Joe Cole, believes that with such display and consistency, his former side could win the League this season. 
'It was an exceptional performance and it's been a steady improvement,' Cole said on BT Sport pundit duties, according to Daily Mail.
'Now it looks like Chelsea can make a run of it. It's been a long time since Chelsea have looked as comfortable defending. Mendy didn't have a shot to save. 
'It's good times for the club at the moment and it's just about consistency. You look at the fixture list and there's winnable games to come. 
'By Christmas time Chelsea could be right up there. It's game on.
'I think there are three or four clubs who can go for the title and Chelsea are certainly one of them.'
Frank Lampard would hope that his side maintains the same momentum against Burnley for the better part of the season. Goalkeeper Mendy has kept five clean sheets already and his new recruits are now firing all cylinders. With this consistency, Chelsea fans can expect the glory days to be back in full swing this season.