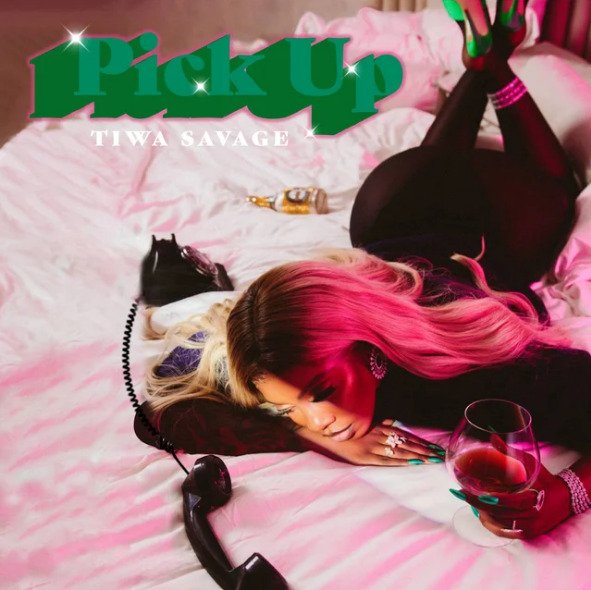 Tiwa Savage – Pick Up: Music Review
Tiwa Savage, the Nigerian Queen of Afrobeats, once again demonstrates her exceptional talent and artistry with her latest release, "Pick Up."
The song, released under her own brand Everything Savage and produced by Blaizebeatz, captures the essence of striving for love and the longing for reciprocation.
"Pick Up" stands out with its heartfelt message of yearning for affection and the fear of unrequited love.
Enchanting Vocals and Production
Tiwa Savage's soulful vocals beautifully convey the emotional depth of the lyrics, evoking a sense of vulnerability and resilience in the face of uncertainty.
The track explores the universal experience of dialing the wrong number repeatedly, symbolizing the frustration of not receiving the desired response from the person we love. It leaves listeners questioning whether love will ever answer our call.
The song's production is seamless and showcases Tiwa Savage's ability to seamlessly blend traditional Afrobeat rhythms with contemporary elements.
Nonetheless, the collaboration with Blaizebeatz results in a rich and textured musical backdrop, which perfectly complements Tiwa Savage's powerful vocals.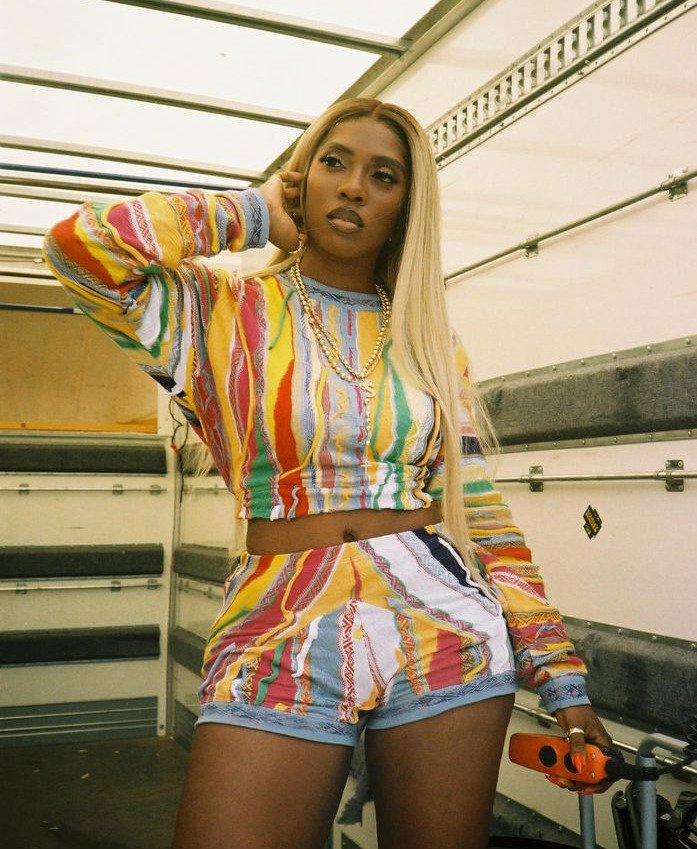 The instrumentation is layered with percussions, melodic hooks, and infectious beats, creating a rhythm that is impossible to resist.
Without a doubt, Tiwa Savage's exceptional career shines through in "Pick Up." From her early days at Mo' Hits Records to her current status as one of Africa's most prominent artists, she has consistently delivered outstanding music.
Her dedication and work ethic over the past decade have earned her a dedicated fanbase and remarkable achievements. With over 3 million monthly listeners on Spotify, Tiwa Savage's popularity and influence continue to grow.
Songwriting
"Pick Up" is a testament to Tiwa Savage's versatility and ability to connect with her audience on a deep emotional level.
The songwriting credits, which include Tiwa Savage, Segun Ajayi, Ekeh Joseph, and more, highlight the collaborative effort that went into crafting this captivating piece of music.
Each songwriter brings a unique perspective, resulting in lyrics that resonate and a storyline that captivates the listener from start to finish.
Tiwa Savage's "Pick Up" is a soul-stirring track that showcases her exceptional talent and further solidifies her position as an influential figure in the Afrobeats genre.
With its heartfelt message, seamless production, and Tiwa Savage's powerful vocals, the song leaves a lasting impact.
As Tiwa Savage continues to push the boundaries of her artistry, we eagerly anticipate what she has in store for us next.
Check out some of Naija's Afrobeat sounds on Spotify.
For artist management and music promotion inquiries, reach us on WhatsApp +2349073423257
Tiwa Savage – Pick Up Lyrics
No be mistake
Take it by faith
Ma kan, ma kan, lo ye n kan
No need shalaye oh (Run), ye oh
Obah
Wha demma say?
Me I no Dey understand anymore
Everything no Dey like e dey before
And I know you're working from 9 to 4
I go dey till 10 and you never come
Could somebody, be trying to take, Olomi from me
Mehn I don't know what to think
Make I no go Poko
Orimi ti-fe blow ow
But I no go let go
I Dey on my ten toes
Quarrel we go settle
No go let the devil
Kolobi my happiness
And that's on G
For me
I still dey call you
Honey
But you no pick my call no more
You no dey pick my call no more ahh
Ah no more
Don't you play games with my heart
I've been calling you
Calling you
Calling you
Calling you
You no dey pick up
You no dey pick up
Ah no more
Don't you play games with my heart
I've been calling you
Calling you
Calling you
Calling you
You no dey pick up ahhh
If I ever, did you wrong, jekinmo
Cus I no fit take this pain anymore
Gbo gbo nkan to shey funmi
E Dey get to me
Need my mental health very strong
Wotchu want
Tell me what do you want
I been trimming for two months
But I still no hear no compliment
Orimi ti-fe blow oh
But I no go let go
I Dey on my ten toes
Quarrel we go settle
No go let the devil
Kolobi my happiness
And that's on G
For me
I still dey call you
Honey
But you no pick my call no more
You no dey pick my call no more ahh
Ah no more
Don't you play games with my heart
I've been calling you
Calling you
Calling you
Calling you
You no dey pick up
You no dey pick up
Ah no more
Don't you play games with my heart
I've been calling you
Calling you
Calling you
Calling you
You no dey pick up ahhh
Ah no more
Don't you play games with my heart
I've been calling you
Calling you
Calling you
Calling you
You no dey pick up
You no dey pick up
Ah no more
Don't you play games with my heart
I've been calling you
Calling you
Calling you
Calling you
You no dey pick up ahhh
 Download Audio