Usher and Chris Brown – The world of R&B and hip-hop has witnessed the rise of numerous talented artists, among them Usher and Chris Brown. 
Both Usher and Chris Brown have achieved remarkable success in their careers, captivating audiences with their music, dance moves, and charismatic performances. However, their paths have not been without controversy and occasional clashes. 
This article explores the dynamic between Usher and Chris Brown, delving into their individual journeys, their shared experiences, and the impact of their talent on the music industry.
Usher and Chris Brown – The Battle
In an unexpected turn of events, R&B and hip-hop artists Usher and Chris Brown found themselves involved in a heated altercation at a Las Vegas roller rink just hours before their scheduled performances at the Lovers & Friends Festival. 
The incident, which reportedly took place during Chris Brown's 34th birthday celebration, unfolded as tensions escalated between the two stars. 
In the early hours of May 6, Chris Brown was celebrating his 34th birthday at a roller rink in Las Vegas.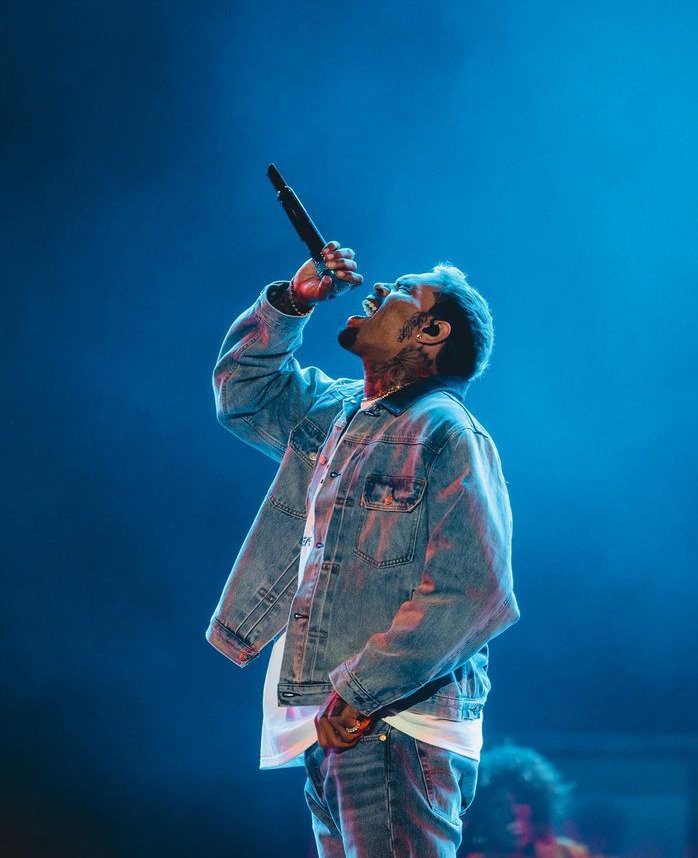 According to sources, the atmosphere was lively as Brown enjoyed the company of his friends and acquaintances, including singer-turned-actor Teyana Taylor. However, it was during an interaction with Taylor that the first signs of tension emerged.
Reports suggest that Chris Brown attempted to engage in a conversation with Teyana Taylor, who apparently ignored him. 
This perceived disregard seemed to irk Brown, leading to an escalated emotional response. It is worth noting that both Usher and Taylor were present at the birthday celebration, despite Brown's history of violent incidents. The two even joined in singing a birthday song for him.
TMZ obtained a short video clip capturing a crucial moment during the altercation. In the video, Chris Brown can be seen yelling toward a seated Teyana Taylor. Usher, apparently attempting to diffuse the situation, steps in to calm Brown down. 
However, this intervention seemed to further provoke Brown's anger, prompting him to leave the roller rink with his group. Usher, after unlacing his skates, reportedly followed Brown and his entourage.
Behind the roller rink, a confrontation took place between Usher, Chris Brown, and their respective groups. Witnesses reported that Usher confronted Brown, allegedly leading to a physical altercation. 
Both Usher and Chris Brown were reportedly involved in the altercation, with Usher ultimately sustaining a bloody nose. 
The details surrounding the specific sequence of events and the extent of the physical confrontation remain somewhat unclear.
Clashes and Collaborations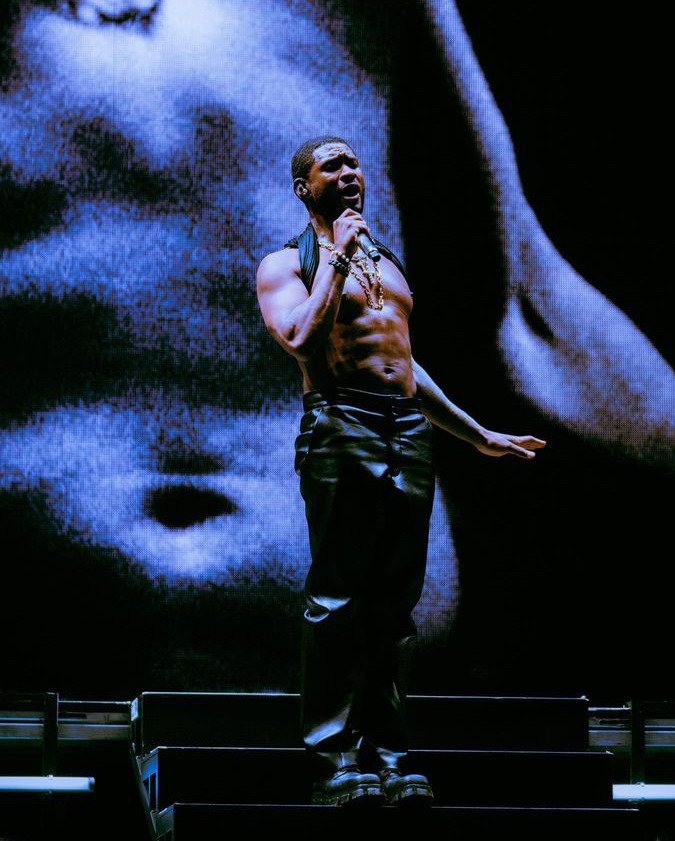 Brown and Usher have had a somewhat turbulent history when it comes to their interactions. 
While the reported altercation at the roller rink in May 2023 appears to be one of the most recent incidents, there have been a few notable confrontations between the two stars in the past. 
Here's a historical look of their fights in past:
1. 2010: Usher and Chris Brown have a dance battle:
In 2010, Usher and Chris Brown engaged in a dance battle on stage during Usher's "OMG Tour" in New York City. The friendly competition showcased their impressive dance skills and was seen as a lighthearted rivalry between the two performers rather than a real fight.0
2. 2012: Chris Brown and Usher exchange subliminal disses:
In 2012, Usher released a song titled "Climax," which some interpreted as a veiled reference to Chris Brown's troubled past, particularly his highly publicized assault on Rihanna in 2009. Brown responded with a series of now-deleted tweets suggesting that Usher was jealous and implying that he was the better artist.
3. 2014: Chris Brown and Usher collaborate despite rumors of tension:
Despite the perceived tension between the two artists, they surprised fans by collaborating on a song titled "New Flame" in 2014. The collaboration received positive reviews, but rumors continued to circulate that there was lingering animosity between them.
4. 2015: Chris Brown and Usher rumored to have a backstage confrontation:
In 2015, rumors surfaced that Chris Brown and Usher had a backstage confrontation at the iHeartRadio Music Awards. However, the details of the alleged incident were never confirmed, and both artists remained relatively silent about the matter.
It's worth noting that while there have been instances of reported tensions and disagreements between Chris Brown and Usher, there have also been moments of collaboration and mutual respect. 
The entertainment industry is often filled with rivalries and competitive dynamics, and these incidents should be viewed within that context.
Who has more hits Chris Brown or Usher?
Usher and Chris Brown's rise to stardom was marked by talent, hard work, and a passion for music. Before we look at the Usher vs Chris Brown stats, let's look at their journey to the top.
Usher's Journey:
Usher, whose full name is Usher Raymond IV, burst onto the music scene in the late 1990s with his smooth vocals, captivating stage presence, and soulful R&B sound. His early hits, such as "You Make Me Wanna…" and "U Remind Me," established him as a formidable force in the industry. Usher's success continued to soar with albums like "Confessions" and "8701," which showcased his versatility as an artist and his ability to produce chart-topping hits. Throughout his career, Usher has amassed numerous accolades, including Grammy Awards and chart records, solidifying his status as an R&B icon.
Chris Brown's Journey:
Chris Brown, born Christopher Maurice Brown, burst onto the music scene in the mid-2000s as a teenage sensation. With his electrifying dance moves and a voice that belied his young age, Brown quickly captivated audiences worldwide. His debut single, "Run It!," topped the charts, making him the first male artist since 1997 to achieve such a feat. Brown's subsequent albums, including "Exclusive" and "F.A.M.E.," showcased his evolution as an artist, incorporating elements of R&B, pop, and hip-hop into his music. Despite facing personal and legal challenges, Brown's talent and artistry have continued to resonate with fans, solidifying his position as a major figure in contemporary music.
Success and Impact:
Both Usher and Chris Brown have achieved significant success in the music industry, leaving an indelible impact on R&B and hip-hop. Usher's smooth vocals, impressive dance skills, and ability to craft emotive songs have made him one of the genre's most influential artists. His contributions have inspired a new generation of performers and set a high standard for R&B music.
Similarly, Chris Brown's dynamic performances, innovative choreography, and fusion of genres have solidified his status as a trendsetter. Despite personal controversies, Brown's music continues to resonate with a wide audience, and his influence can be seen in the work of many contemporary artists.
READ ALSO
Asake – Basquiat: Music Review and Lyrics
Asake Biography, net worth and facts about Mr Money with the Vibe