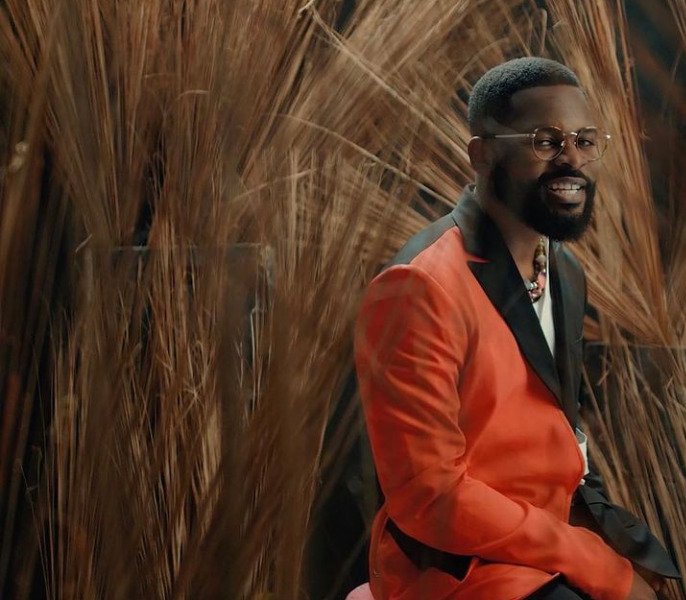 Falz – Body Language!; Falz is back with an impressive dancehall vibe, Body Language to add more life into your weekend. 
Releasing the urban dance track under his own label; Bahd Guys Records, featuring Ajebo Hustlers, Falz also shot the video for "Body Language" alongside Ajebo Hustlers."
Falz shows off his versatility as a musical artist with this hard hitting dancehall jam. He wastes no time serving club bangers their crave for electrifying vibes on a platter. 
Body Language dictates the every good vibes for freaky Fridays with top notch production and delivery. Enjoy! 
Falz – Body Language MP3 Download
 Download Audio
Falz – Body Language Lyrics
Yea Yea
Ehen
Turn it up
Bahd guy is in the building
Plus Ajebo Hustlers
Wi..Wi…Willis giddem
I'm not a holy man
Know I'm a hooligan
Rock your body push up on me make I hold it down
I'm not a holy man
Know I'm a hooligan
Rock your body push up on me make I hold it down
Oh girl her sexual body language
Your skin tight fit the (?)
She loves me she dey feel my package
She wan con dey use style dey come take advantage now
Oh girl her sexual body language
Your skin tight fit the (?)
She loves me she dey feel my package
She wan con dey use style dey come take advantage
Suzana Suzana
We jam for Cubana
The way she con grab am make agbalagba dey stammer
Suzana Suzana
I jam am for Ghana
She scatter my dada she say wan chop ofada
Suzana Suzana
You climb my okada
Use baka start my engine now I'm on fire
Suzana Suzana
She scatter my dada
She say if I test am I go come back again like karma
I'm not a holy man
Know I'm a hooligan
Rock your body push up on me make I hold it down
Oh girl her sexual body language
Your skin tight fit the (?)
She loves me she dey feel my package
She wan con dey use style dey come take advantage now
I'm a lover
Am for really ama need to know ya
Not a runner
Got a lot of ladies wanna get to Mr lover
Really really ama need to know ya not a runner
Cos a lot of ladies wanna taste Mr lover
Make I show you this one wey I like
Omo if you know the things wey dey my mind
You for talk say go try bobo no get the like this
Na na he no get the bad mind
Oh girl her sexual body language
Your skin tight fit the (?)
She loves me she dey feel my package
She wan con dey use style dey come take advantage now
She dey mouth to my lyrics
Dance to my rhythm pa
Tell her to cool down na when she start to finisher
Tell me say she go give me, her gas me like cylinder
Make I start to dey fix a plan to dey contact a physician
I'm not a holy man
Know I'm a hooligan
Rock your body push up on me make I hold it down
I'm not a holy man
Know I'm a hooligan
Rock your body push up on me make I hold it down
Wi..Wi…Willis giddem