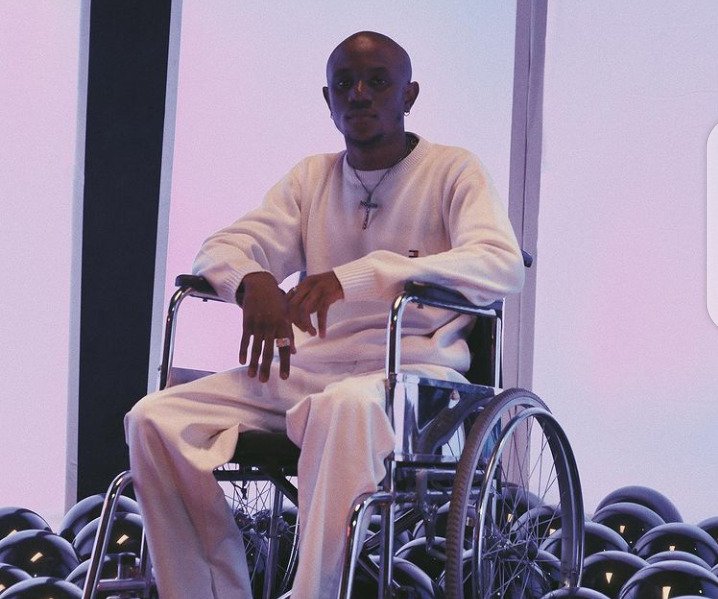 Victony – Pray Lyrics; Achieving success takes courage. Every victory is full of challenges and obstacles. Hence, Victony comes through with an intriguing sound – Pray. 
The inspirational single is an R&B-flavored tune that showcases the immense vocal finesse of Victony and with captivating lyrics.
The single is inspired by the passion to rise to the top but not without challenges and obstacles. Pray is that song that will 'ginger' you on a journey of struggle, determination, and victory.
You'd be thrilled to the catchy lyrics:
Too many talk wey dey make man vex

But I no fit come dey explain myself oh

Carry my cross and I face my fears

And feeling my pain as I shed my tears

One day all man go meet for heaven

Until then I dey chase my bread oh

Only my neck wey carry for my head oh
Victony – Pray Lyrics
They wanna know
Tell me what they wanna know
They wanna know
Tell me what they wanna know
They wanna know
Tell me what they wanna know
They wanna know
Tell me what they wanna know
'Cause me energy high
Dey talk say me ah craze oh
Oh I no fit to be their mate
I no fit lie, you no fit to relate
If I open up my mind and you bury up your face oh
Inside, you gats gbes
This smile I carry for my face oh
E dey hide wetin I dey face oh
I don dey wait for all of them
Dey don dey wait for me too
Dey don dey pray make I fall again
But my mama dey pray for me too
I don dey wait for all of them
Dey don dey wait for me too
Dey don dey pray make I fall again
But my mama dey pray for me too
They wanna know
Tell me what they wanna know
They wanna know
Tell me what they wanna know
They wanna know
Tell me what they wanna know
They wanna know
Tell me what they wanna know
Too many talk wey dey make man vex
But I no fit come dey explain myself oh
Carry my cross and I face my fears
And feeling my pain as I shed my tears
One day all man go meet for heaven
Until then I dey chase my bread oh
Only my neck wey carry for my head oh
I don dey wait for all of them
Dey don dey wait for me too
Dey don dey pray make I fall again
But my mama dey pray for me too
I don dey wait for all of them
Dey don dey wait for me too
Dey don dey pray make I fall again
But my mama dey pray for me too
They wanna know
Tell me what they wanna know
They wanna know
Tell me what they wanna know (I no know what)
They wanna know (I no know weti)
Tell me what they wanna know (I no know weti)
They wanna know (I no know weti)
Tell me what they wanna know
Victony – Pray MP3 Download
 Download Audio
Check out:
'Blow My Mind'and two other songs that made Davido a Superstar
Davido vs Wizkid: Statistics Proves OBO is a more popular artist