Nigerian singer Burna Boy has apologised over his tweet that some parts of Port Harcourt Obigbo and Oyibo were under attack by herdsmen.
The post which is now deleted was shared on October 23, 2020.
Burna Boy was called out by a Twitter user named Abubakar Hadima over the insensitivity of his tweet which made the singer apologise noting that he does not mean any harm with what he said.
The music star pleaded with Abubakar not to be offended by his post noting that they are brothers. He further blamed his previous tweet on hurt, anger, confusion and fear that everyone is in as a result of the happenings in the country.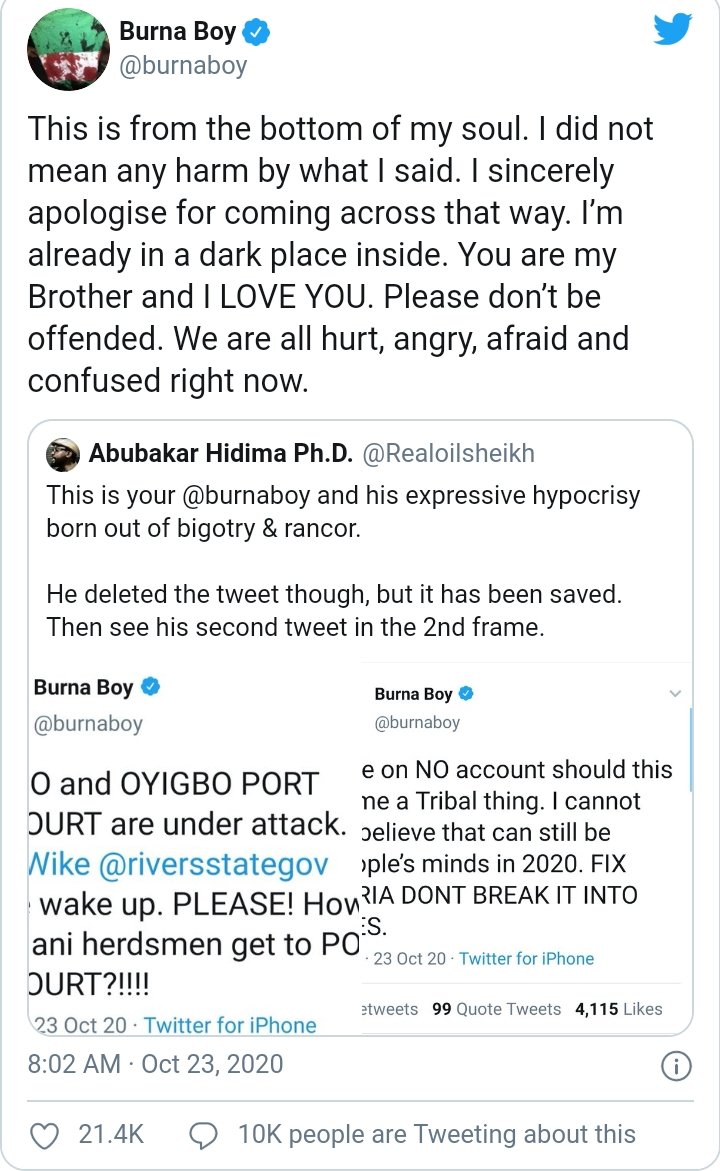 As expected, fans trooped into the comment section to air their views.
@AdejumoAbayomi4 said:"@burnaboy I meant it not If I say it's well with u and other celebrities who Lagos and we Lagosians accommodated to become whom you are today who now decided to tweet destruction of lives and properties to our state. So let me keep quiet.God in heaven will judge every one of u."
@mustydikko"I can say boldly my friend Burna is not a bigot, sometimes anger takes over n people makes mistakes. Port harcourt is a city dear to him. He has apologize n this is amongst the realest thing during this times we are in. So please forgive and forget let's channel this keyboards"