Nigerian rapper Illbliss has shared a touching story of how his second child miraculously cheated death after she was born at 26 weeks.
The rapper took to his Instagram page to announce the arrival of his baby and revealed the name of his new born as Kachimsideh which simply means as God has written.
Illbliss went on to describe the circumstances that led to the birth of their daughter. He said the baby arrived at 26 weeks and the first hospital revealed that the baby could not be saved, they moved to a second hospital, and they accepted the girl and took care of her till she recovered.
He seemed to name his daughter based on the story around her birth which he also shared while celebrating his wife.
Read excerpts from his story below:
"Our second child Sideh came into our lives so miraculously, arriving at 26 weeks after being pronounced unsaveable by the first hospital. We prayed. We went to war with prayers, alongside our beautiful and eternally supportive family and friends. We chose Life, in your words. Then baby was delivered safely and taken into incubation/ NICU at @reddingtonlagos, kickstarting the next phase of our test of Faith and God's love for you and I."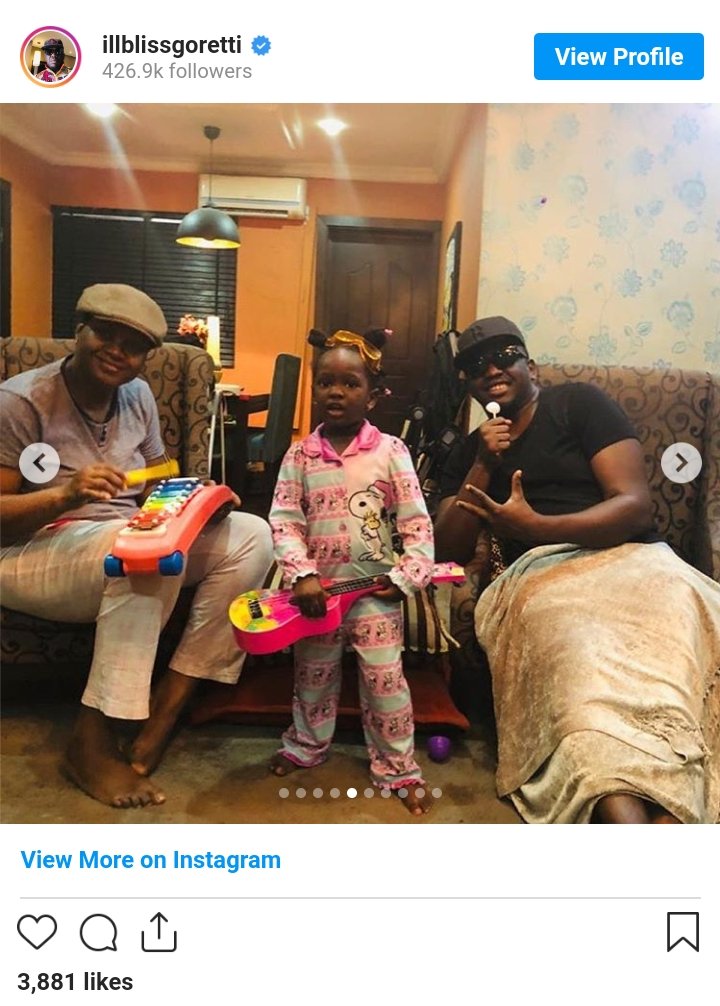 "There were some really tough days and nights, but you went through all this turbulence with the warmest and uplifting smile on your face. Every single Nurse, doctor, kitchen staff, lab technicians, Finance Department staff, security, cleaners fell in love with your spirit and kept praying for you."
"Despite all the injections, unending scans, medicines, (sigh) and Caesarian Section, We came out victorious in the very end. We owe all of it to God. He never left us for a second."