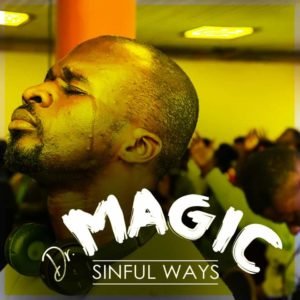 Dr Magic's Sinful Ways is now out. The music, which was released to all digital stores worldwide recently, is an intriguing Gospel sound with a powerful message to pastors and church leaders. 
Akinyemi Mathew, professionally known as Dr Magic, revealed that what inspired this jam was due to the evil in our society today with the church a no exception. 
The jam is nothing short of spectacular especially with its melodious tune simply a testament to Dr Magic's ingenuity. However, this is more than just another Gospel music. It is a powerful message to change our society for good. 
The message is an unprecedented one with lyrics such as:
All the bad preachers,

Turn away from your bad ways.

Speak the truth all the time.

Defend the cross with your last breath.
To stream this jam on your favourite digital store, click here. 
Download Sinful Ways by Dr Magic 
 Download Audio
Reach Dr Magic on Facebook via this link.