Superstar Afrobeat singer, Davido Adeleke reiterates in a recent interview the circumstances of his crowdfunding that garnered over N200M.
In a recent interview with Zain Asher, an anchor on CNN news broadcast insinuated that the singer got support from his fans who helped him raise that much money.
Read: Moment Wizkid uses a fan's phone to make a video during performance
Davido, however, interrupted by correcting the statement that he never asked his fans for money, instead, he asked his friends, especially those who have benefited from him.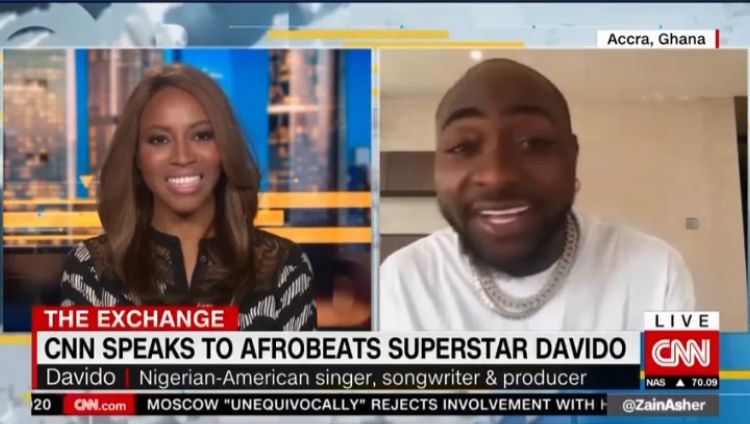 "I never said donate money to me, I said 'if you're my friend give me money," he stated.
 Watch: Davido talks about donations,and how he helps random people in an interview with CNN