Popular brand influencer, Mercy Eke gives back to the community by supporting business owners with grants through her foundation.
The Mercy Eke Foundation whose sole objective is to support women especially business owners to overcome financial barriers in their business offered cheques between N200K and N300K to entrepreneursat the foundation's latest event.
Read:"Very humble, no fake zone" – WhiteMoney hailed for  paying a visit to local roasted yam spot in Enugu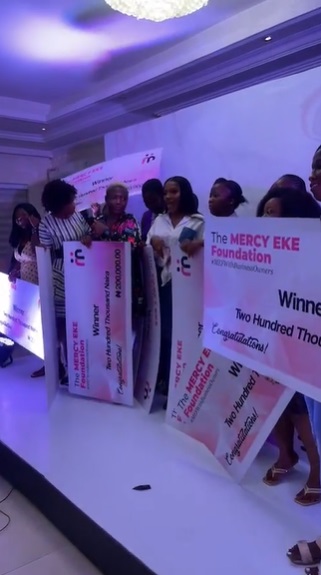 "Thank you to everyone who sent in their business proposal videos ❤️ The Mercy Eke Foundation got quite a number of entries, and we are excited to announce that we will be having our first official project tomorrow, the 19th of November. This is the first of many more to come. #MercyEke," Mercy Eke wrote while reposting a video from her foundation's page.