Nigerian actress Afegbai has been recently dragged on social media over the alleged crimes of her mom who is now a retired police officer.
According to Sahara Reporters, the alleged murder of Momodu Ibrahim by Afegbai has generated a lot of arguement so much that the Edo Political Forum (EPF) which is based in Benin urged the Inspector General of Police,Mohammed Abubakar to help investigate the killing of the youngman.
However, the victim who was a student of University of Benin had been hurriedly buried without the prior notice of his family members, the report said.
While responding to the accusations against her mother, the actress took to her social media page to react to the claims  noting that her mom did not kill anyone adding that the person who was responsible for the death of Ibrahim was an officer named Amadin Idahosa, who was attached to her mother and he had been sentenced to life imprisonment.
She wrote:"My spirit will not be dampened by the death threats and cyberbullying. I am a Nigerian youth and we deserve a better Nigeria and I will continually fight until it is fixed. As per my mother being dragged for murder, to the best of my knowledge my mother who is now retired did not kill anyone. The police officer (AMADIN IDAHOSA) that was attached to my mother's station who killed the suspect was sentenced to life imprisonment by Justice R. Irele-Ifijeh of the High Court of Justice, Edo State in Charge No: B/CD/24C/2014.
He is currently serving his jail term at the Oko Prison, Benin, although he has appealed the matter up to the Supreme Court. My spirit will never be broken. I will fight for justice and against the system that have put all of us into this mess. #endsars #endpolicebrutality"
Lilian went further to share the court documents which proved that Idahosa was guilty of the crime and was charged and prosecuted for the murder of Ibrahim.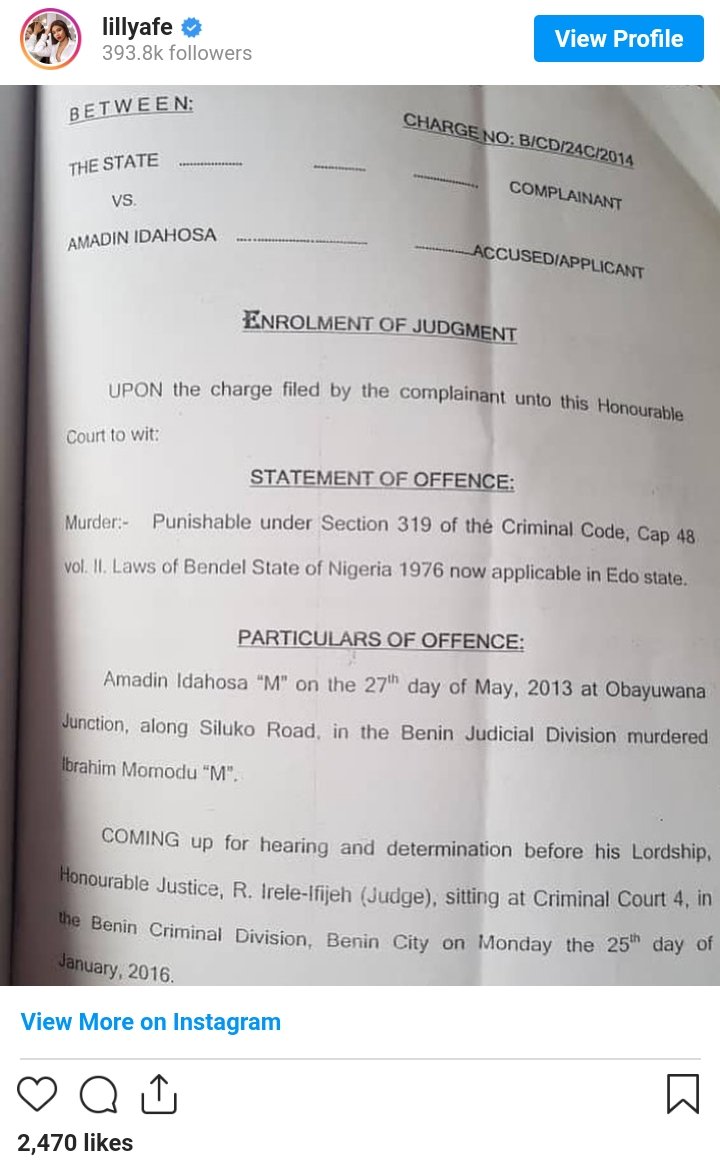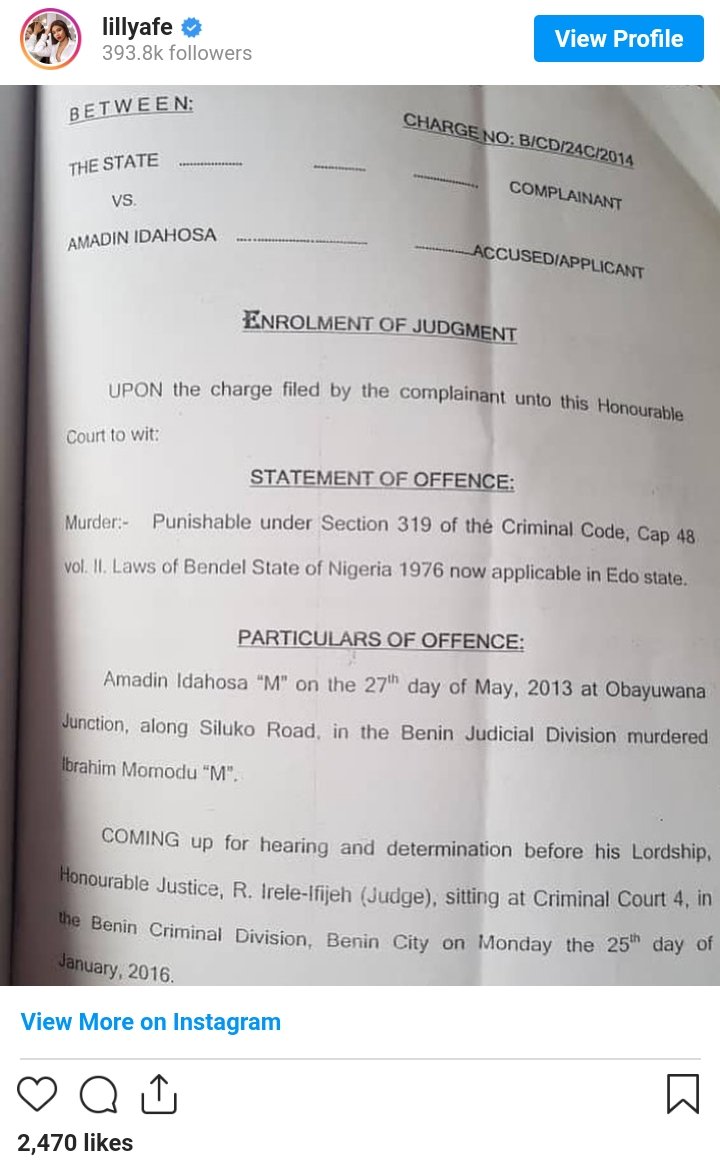 The report was revisited by several social media users after she made a video blasting 'online protesters' for demanding that people don't drink alcoholic beverage at protests grounds.