Media personality Uti Nwachukwu has reacted to the eviction of popular BBNaija Lockdown housemate Ozo from the show.
Uti penned a touching note the the reality TV star on his social media page where he commended the housemate for been true to himself while in the house.
He called Ozo a real man despite all the trolls on social media as regards his feeling for fellow housemate Nengi. According to him, the housemate should not let anyone shame him just because he was bold enough to show his emotions.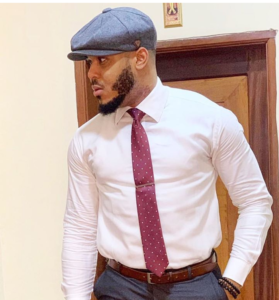 He wrote: "Competition and all Jokes aside … YOU ARE A REAL MAN!!! Don't let NOBODY!!! Try to shame you for wearing your emotions on your sleeves and Loving with reckless Abandon"
Speaking further, Uti described Ozo as the man other men want to become but cannot because of the expectations of the society from men.
According to him, Ozo's feeling towards Nengi were returned even though it may not be as he wanted it to be. He went ahead to remind him that he has also been in the house in the story and knows what it feels like to find love in the house.
He said: "I've been in that house and I know what it's like to find someone that you feel strongly for. Hence the desire to always want to be around them."