A lot has happened in the year 2020 to numerous people around the world and the entertainment industry is no exemptions as it was greatly affected by various happenings.
The entertainment industry lost a legend Majek Fashek to the cold hands of death on June 1,2020 leaving his fans, friends and followers in a great shock.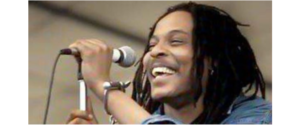 The sad event was confirmed by his social media manager Uzoma Omenka.
According to reports, the late musician is to be buried in the United States Of America.
According to fresh reports from The Nation,  the late legend is to be buried in the United States of America where he died.
The news was shared by the Late singer's son Randy in a video shared on social media on Monday 10th August 2020.
No details were given about the burial arrangement and the date is still undisclosed.