The very first time I listened to Jay Kolorz's 'Heartbreak', I was captivated by a singer who breathes RnB. I could feel the calming sensation in his voice but the melody was breathtaking. I knew at once Jay Kolorz was an upcoming artist destined to grace the Nigerian music stage. That'll be sooner rather than later.
RnB artists are known for their strong vocal performance. Unlike any other upcoming artist, Jay Kolorz distinctively masters the chore of the game. He fits well into the contemporary RnB art. You can't underestimate his vocals too.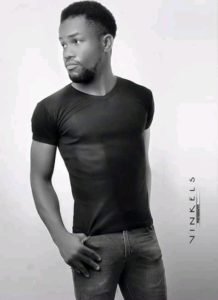 Interestingly, Jay Kolorz has a rich music profile. As a Parasitologist, you wonder if he takes his music to a scientific lab for proper finishing. His versatility is one quite striking. 
"I'm a graduate of parasitology from Federal College of Agriculture Ishiagu, Ebonyi State. I'm more of an RnB singer but I can do other genres of music like Jazz, Hip-hop, Afrobeat, Gospel and more," he stated. 
Jay Kolorz, Okolo Izuchukwu Jason David, hails precisely from Awka, Anambra State. The Parasitologist, who's inspired by life experiences, hopes to work with legendary RnB singer, Banky W. 
Banky W is one of the role models Jay Kolorz looks up to. According to him, "he partly contributes to the kind of songs I do". Jay Kolorz looks up to Chris Brown, Yemi Alade and Waje. "I love waje. She makes a nursery rhyme sound like a platinum award winning song."
Jay Kolorz plays a little bit of drums and piano. 
Listen to Heartbreak by Jay Kolorz on Audiomack
[audiomack src="https://audiomack.com/song/jasondiokolo/9jaflaver"]
READ ALSO:
Double U unleashes his lyrical wizardry on 'Like That'
'Jeje', Skarra's touch of exceptional creativity