The year 2018 was indeed a superb one for the Flyboy Inc. head honcho, Kiss Daniel. A year that saw the release of numerous songs, one of which was dubbed "Poko".
Despite the stressful legal proceedings he went through against his former employers, G Worldwide, the talented superstar kept stepping up his game with the release of chart topping singles.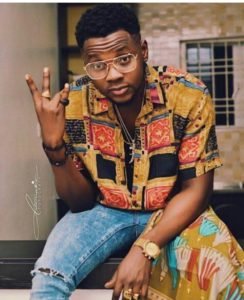 Flyboy Star, Kiss Daniel
Kiss Daniel disappoints not as Poko made waves across the country. So far this year, he continues to keep up the pace with the release of brand new singles, "Eko" and the masses delight, "Madu".
The production credit goes to the Ghanian producer M.O.G Beatz. While, the already shot video was directed by the high-profile Clarence.
"Oh my God, look at that girl. The way she move body o, I don lost". Download and listen to this jam below.
Download Mp3: Poko by Kiss Daniel
 Download Audio
Music review by:
Onwuamaeze Ikechukwu J.