Hold your breath! There's a new music in town. The vibe "Na dem dey rush us" by Saeky is reverberating in the Naija music space.
The sleek and ambitious singer held nothing back unleashing his lyrical ingenuity on this single making it a dancehall vibe to look for in the industry.
From the very beginning, this track sets anyone who listens to it in a dancing mood. The rhythm and lyrics justifies the title "na dem dey rush us".
Saeky, whose real name is Chukwuma Emmanuel Olisa, hails from Igga, Enugu State. The singer in an interview with Off the Street Music revealed that his passion for music gives him an edge in the Nigerian music industry.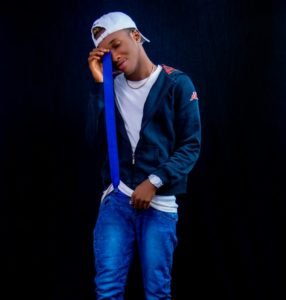 Saeky
Meanwhile, the singer noted that despite striving to produce "good and unique" music, lack of media publicity and finance constitute his major setback in the industry.
However, not relenting, he is not giving up the fight as believes in his ambition. More so, he believes nothing stops him achieving his goals.
Saeky has done about fifteen collaborations with other promising talents, however, his single "na dem dey rush us" is currently making waves in the streets.
Download mp3: Na dem dey rush us by Saeky

 Download Audio